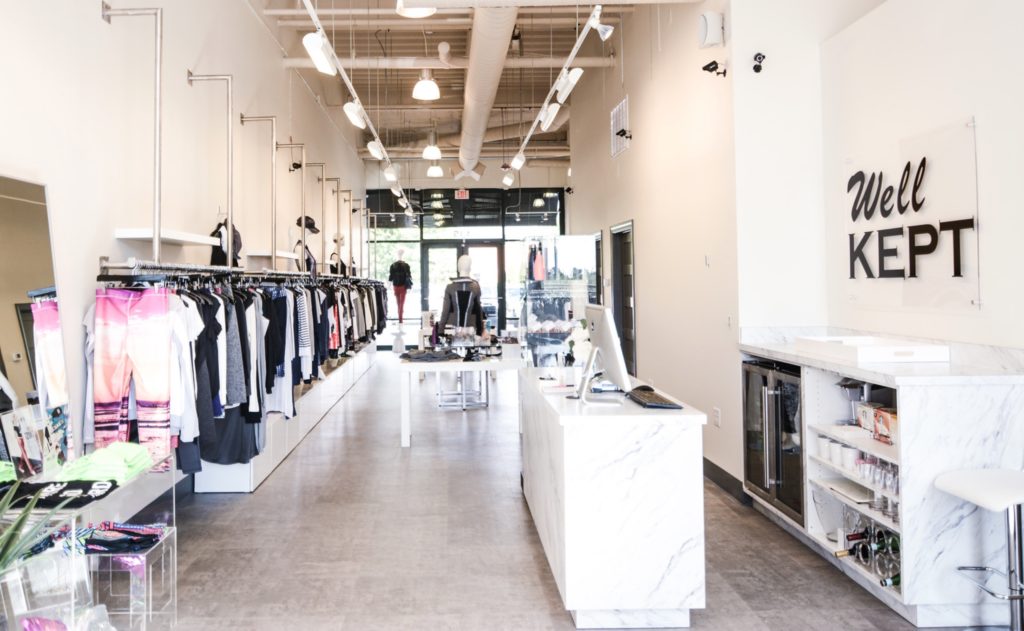 WELL KEPT – LUXURY. FITNESS. FASHION.
Well Kept is the Charlotte Regions First fitness fashion boutique. Started with a love of fashion and comfort, we have curated most comprehensive collection of luxury activewear brands in the Carolinas. Well Kept opened in April 2015 as a pop-up shop inside a local boutique and quickly moved to our own location in the quaint town of Davidson in early 2016.
Well Kept is a cheeky name referring to the upscale nature of our product and its link to health and wellness. We put a strong emphasis on the quality of our products. from high-technology fabrics that wick away sweat and can withstand intense training to chic prints and soft layers, were obsessed with bringing you something you cant get anywhere else.
Your workout just got a whole lot more stylish.